EquiCoaching for Life Package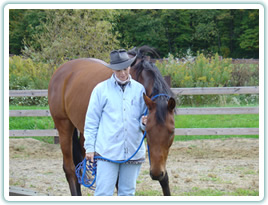 Life comes at us fast these days and we don't always know the right path to take along our journey. Most of us don't take the time to step back, clear our minds, and contemplate where we're going before we make our decisions.
With our EquiCoaching for Life Package, you'll have an opportunity to slow down, uncover limiting behaviors and attitudes, gain confidence, clarify what's important to you, develop methods to support yourself during stressful times, and create a strategy to live life to the fullest.
Our 3-month EquiCoaching for Life Package includes:
Two EquiCoaching sessions per month (each session lasts approximately 2 hours)
Phone and e-mail coaching support between sessions
Contact us for pricing details and schedule availability.