Our Team
Sue E. ThomasPresident, LeadershipEAD, LLC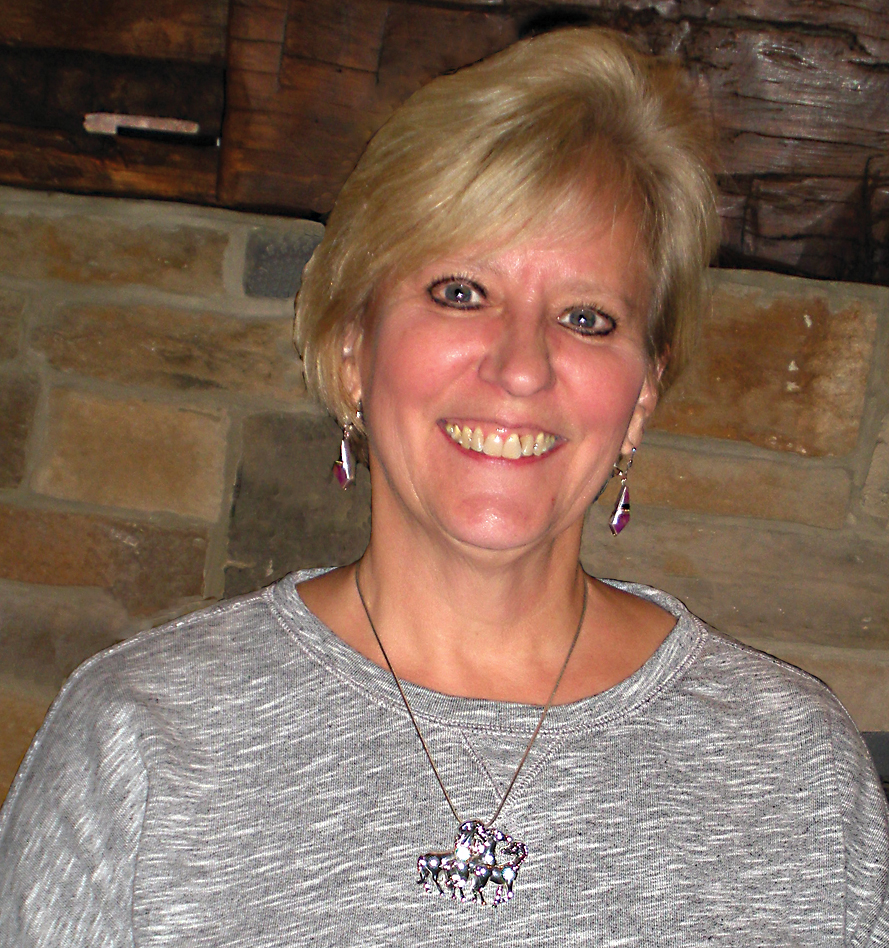 Sue E. Thomas founded LeadershipEAD, LLC in 1999. She has extensive experience in business, Human Resource Management and with horses. Sue has extensive skills in executive and life coaching, organizational development, personal & leadership development, and connecting people to their life purpose, vision and values.
Sue has a Masters of Science in Organizational Development from Case Western Reserve University, Bachelors Degree in Human Services, has attended Gestalt OSD Centers International Coaching Program, and is a Professional Certified Coach through the International Coach Federation.
In 2003 Sue combined her knowledge and experience with human interactions and business with her passion for horses to develop L-E-A-D, an unconventional approach to leadership, team building, coaching and personal growth. The programs she developed utilize horses in a unique experiential approach awaken their potential to personal and professional development. Working with the horses provides awareness of what holds you back to be successful and obtain the life you desire.
Sue's mission is to inspire and nurture growth in individuals and organizations to reach their potential with integrity, respect, trust and honesty.
Flash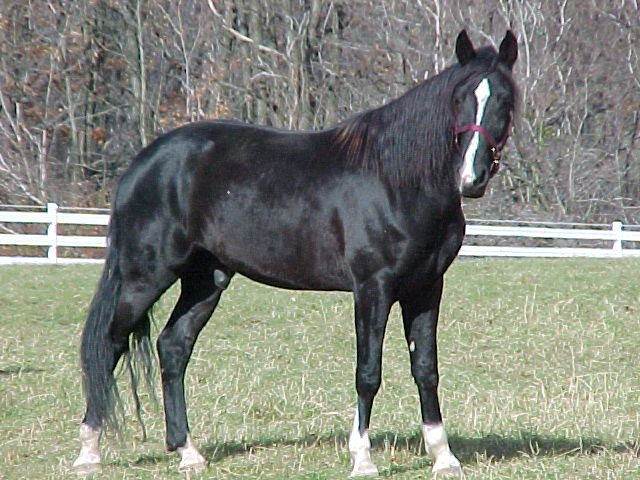 The handsome dark man of the farm. He is tall and regal, yet has master skills to teach those that are attracted to him. Interacting with Flash can be like slaying the dragon, or loving a giant teddy bear, depending on your needs. His flowing mane and forelock captures your attention and demands you to take notice. Flash has given many lessons, healings, and connections with people that have left this earth.
Jazz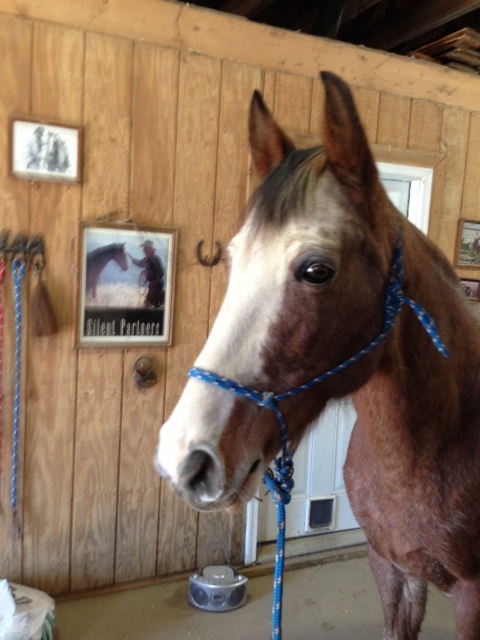 A striking strawberry roan and the only female in the herd. Jazz is a Tennessee Walker with amazing athletic abilities, and a very high endurance level that can appear as stubbornness to the unaware. Her capacity to connect with higher powers and human hearts is truly beautiful to witness. While small in stature, her personality will capture your attention and her skills will provide you with the learning experience of a lifetime. She is inquisitive, a super sensitive mare and will probably greet you with a kiss or lick your cloths. Jazz is a wonderful teacher who will surprise you in many unique ways.
Boss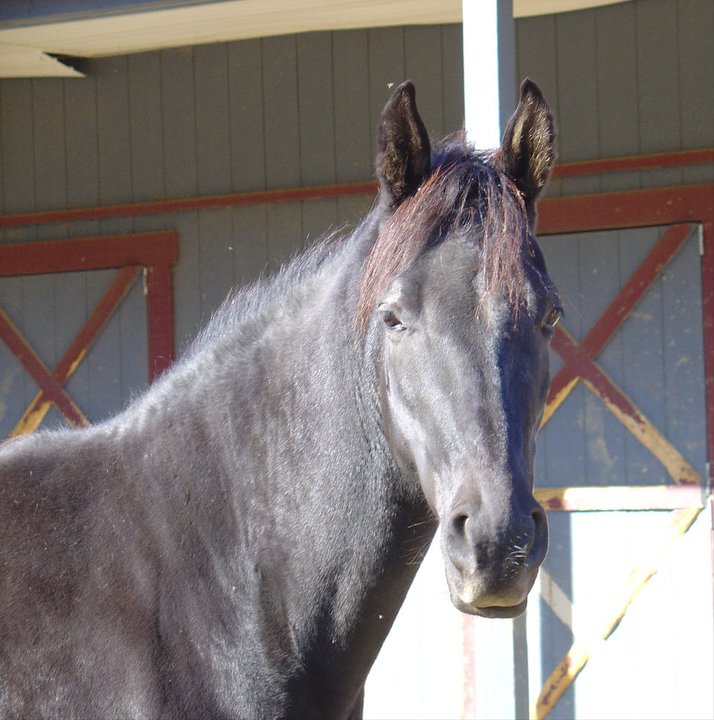 The child of the barn, Boss will make you laugh at his antics and smile as he shows off. No matter how old he is, Boss will always be a youngster at heart. He captures people with his cute looks, tall dark body, and his loving appearance. Being the baby of the herd he gets overlooked due to his calm unassuming nature, but when you choose to interact with Boss the lessons unfold beautifully.
Whiskey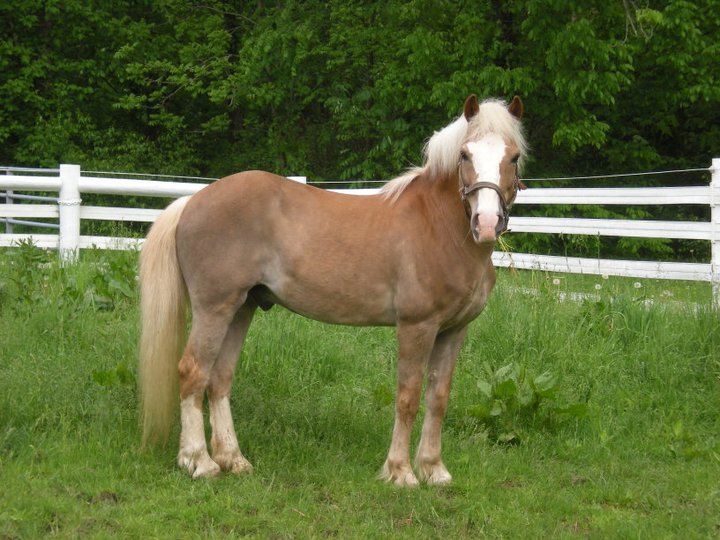 A chestnut Haflinger gelding, Whiskey is the elder of the herd. He is a champion driving pony with a lot of personality. Whiskey knows immediately who is safe and who has lessons to learn. When people show-up incongruently he doesnít stick around for them to figure it out. If he doesnít hang with you, itís because thereís something inside that isnít cohesive. You have to connect deeply to yourself to have Whiskey be with you. What a great teacher.